EFFICACY AND EFFECTIVENESS OF TREATING CHILDREN WITH CYSTIC FIBROSIS WITH CFTR PROTEIN MODULATORS
Keywords:
cystic fibrosis, CFTR protein, chlorine channel
Abstract
Cystic fibrosis (CF) therapy with CF protein transmembrane transport modulators (CFTRP) is innovative, effective, and efficient for patients who are homo- or hetero-zygotes F508del. The combination of correctors and potentiators in a certain proportion and in a certain daily regime enabled increased production and intracellular function of CFTRP, better clearance of the respiratory tree and lungs, better chlorine transport, and better metabolism at the level of respiratory and intestinal membranes primarily, enabled reduction of chlorine concentration in sweat, improvement of lung function, rare lung exacerbations caused by infection, reduction of flatulence and other digestive problems related to CF, increased production of pancreatic elastase, improved body weight, better control of CF-related diabetes mellitus, better patient adherence to CFTRP modulators, the better quality of life for CF patients, reduction of mental health problems and loss of indication for lung transplantation. CFTRP modulators  (elexacaftor 100mg, tezacaftor 50mg, ivacaftor 75mg) and  Ivacaftor 150mg are effective and efficient in treating pulmonary and extrapulmonary CF symptoms in children over 12 years of age, and have a less number of mild adverse effects ie. drugs are well tolerated, and safe.  The clinical phenotype of CF was significantly altered after the application of the CFTRP modulator.
References
Ramsey BW, Davies J, McElvaney NG, Tullis E, Bell SC, Dřevínek P, Griese M, McKone EF, Wainwright CE, Konstan MW, Moss R, Ratjen F, Sermet-Gaudelus I, Rowe SM, Dong Q, Rodriguez S, Yen K, Ordoñez C, Elborn JS; VX08-770-102 Study Group. A CFTR potentiator in patients with cystic fibrosis and the G551D mutation. N Engl J Med. 2011 Nov 3;365(18):1663-72. doi: 10.1056/NEJMoa1105185, PMID: 22047557.
Kalydeco: EPAR-Medicine overview. EMA/6151/2022. Available from: https://www.ema.europa.eu/en/medicines/ human/EPAR/kalydeco
Food and drug administration (FDA). TRIKAFTA drug insert. 2020 Jan 12, 2021]. Available from: https://www.accessdata.fda.gov/drugsatfda_docs/label/2020/212273s002lbl.pdf.
Vertex Announces U.S. FDA Approval for TRIKAFTA® (elexacaftor_tezacaftor_ivacaftor and ivacaftor) in Children With Cystic Fibrosis Ages 6 through 11 With Certain Mutations. Available from: https://investors.vrtx.com /node/28496/pdf
Kaftrio:EPAR-Medicine overview. EMA/352917 /2020. Available from: https://www.ema. europa.eu /en/medicines/human /EPAR/kaftrio
Ramos KJ, Pilewski JM, Taylor-Cousar JL. Challenges in the use of highly effective modulator treatment for cystic fibrosis. J Cyst Fibros. 2021 May;20(3):381-387. doi: 10.1016/j.jcf.2021.01.007, PMID: 33531206
Heijerman HGM, McKone EF, Downey DG, Van Braeckel E, Rowe SM, Tullis E, Mall MA, Welter JJ, Ramsey BW, McKee CM, Marigowda G, Moskowitz SM, Waltz D, Sosnay PR, Simard C, Ahluwalia N, Xuan F, Zhang Y, Taylor-Cousar JL, McCoy KS; VX17-445-103 Trial Group. Efficacy and safety of the elexacaftor plus tezacaftor plus ivacaftor combination regimen in people with cystic fibrosis homozygous for the F508del mutation: a double-blind, randomised, phase 3 trial. Lancet. 2019 Nov 23;394(10212):1940-1948. doi: 10.1016/S0140-6736(19)32597-8, PMID: 31679946
Middleton PG, Mall MA, Dřevínek P, Lands LC, McKone EF, Polineni D, Ramsey BW, Taylor-Cousar JL, Tullis E, Vermeulen F, Marigowda G, McKee CM, Moskowitz SM, Nair N, Savage J, Simard C, Tian S, Waltz D, Xuan F, Rowe SM, Jain R; VX17-445-102 Study Group. Elexacaftor-Tezacaftor-Ivacaftor for Cystic Fibrosis with a Single Phe508del Allele. N Engl J Med. 2019 Nov 7;381(19):1809-1819. doi: 10.1056/NEJMoa1908639, PMID: 31697873
Safirstein J, Grant JJ, Clausen E, Savant D, Dezube R, Hong G. Biliary disease and cholecystectomy after initiation of elexacaftor/ivacaftor/tezacaftor in adults with cystic fibrosis. J Cyst Fibros. 2021 May;20(3):506-510. doi: 10.1016/j.jcf.2020.07.014, PMID: 32736949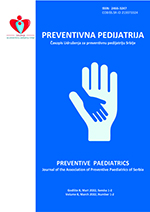 Downloads