CHILD OBESITY EPIDEMIC DURING THE CORONA VIRUS PANDEMIC – WHAT DOES IT HAVE TO DO WITH VITAMIN D?
Keywords:
obesity, COVID19, vitamin D, children, pandemic
Abstract
This review paper summarizes current knowledge and understanding of the associations between corona virus epidemics and obesity with the role of vitamin D. As the whole world is in the midst of the coronavirus epidemics, other conditions/diseases are currently not in focus. It has been observed that the tendency towards obesity is increasing, and is perhaps significantly higher than expected, where one can define it as an epidemics as well. Vitamin D has been shown to play multiple roles in both epidemics. The most significant connection could be seen in the role of vitamin D as an immunomodulator, and suppressor of the oxidative stress and cytokine production. These correlations, and many others, have been discussed in this paper, since all of them could be related to both obesity and covid-19 infection. There is well known correlation between obesity and vitamin D deficiency, since in certain cases the treatment of obesity includes the supplementation with this vitamin. Through this treatment regiment one might also increase the prognosis of covid infection, since both vitamin D deficiency and obesity are known to be associated with poor covid infection prognosis.
References
GBD 2015 Obesity Collaborators, Afshin A, Forouzanfar MH, Reitsma MB, Sur P, Estep K, et al: Health effects of overweight and obesity in 195 countries over 25 years. N Engl J Med 2017; 377: 13–27
Development Initiatives. 2018 Global Nutrition Report: Shining a Light to Spur Action on Nutrition. Bristol: Development Initiatives Poverty Research Ltd; 2018. https://globalnutritionreport.org/. Accessed 2 Apr 2019.
Nittari G, Scuri S, Petrelli F, Pirillo I, di Luca NM, Grappasonni I. Fighting obesity in children from European World Health Organization member states. Epidemiological data, medical-social aspects, and prevention programs. Clin Ter. 2019 May-Jun;170(3):e223-e230. doi: 10.7417/CT.2019.2137. PMID: 31173054.
World Health Organization (WHO). Comprehensive Implementation Plan on Maternal, Infant and Young Child Nutrition. Geneva: WHO; 2014. https://www.who.int/nutrition/publications/CIP_document/en/. Accessed 18 Oct 2019.
Swinburn BA, Sacks G, Hall KD, McPherson K, Finegood DT, Moodie ML, et al. The global obesity pandemic: shaped by global drivers and local environments. Lancet. 2011;378:804–814. doi: 10.1016/S0140-6736(11)60813-1.
Nicolai JP, Lupiani JH, Wolf A J. An Integrative approach to obesity. In: Rakel D, editor. Integrative Medicine. Philadelphia, PA: W.B. Saunders (Elsevier); 2012. pp. 364-375.
Klish WJ. Clinical evaluation of the obese child and adolescent. In:Motil KJ, Geffner M (section eds) and Hoppin AG (Deputy ed). Up to date. ©2013UpToDate. 2013.
Kelishadi R., Roufarshbaf M., Soheili S., Payghambarzadeh F., Masjedi M. Association of Childhood Obesity and the Immune System: A Systematic Review of Reviews. Child. Obes. 2017;13:332–346. doi: 10.1089/chi.2016.0176.
Karki R., Sharma B.R., Tuladhar S., Williams E.P., Zalduondo L., Samir P., Zheng M., Sundaram B., Banoth B., Malireddi R.K.S., et al. Synergism of TNF-α and IFN-γ Triggers Inflammatory Cell Death, Tissue Damage, and Mortality in SARS-CoV-2 Infection and Cytokine Shock Syndromes. Cell. 2021;184:149–168.e17. doi: 10.1016/j.cell.2020.11.025.
Viner R.M., Mytton O.T., Bonell C., Melendez-Torres G.J., Ward J., Hudson L., Waddington C., Thomas J., Russell S., van der Klis F., et al. Susceptibility to SARS-CoV-2 Infection Among Children and Adolescents Compared with Adults: A Systematic Review and Meta- Analysis. JAMA Pediatr. 2021;175:143–156. doi: 10.1001/jamapediatrics. 2020.4573.
Zimmermann P, Curtis N. Coronavirus infections in children including COVID‐19: An overview of the epidemiology, clinical features, diagnosis, treatment and prevention options in children. Pediatr. Infect. Dis. J. 2020; 39: 355–68.
Chen N, Zhou M, Dong X, Qu J, Gong F, Han Y, Qiu Y, Wang J, Liu Y, Wei Y, et al.. Epidemiological and clinical characteristics of 99 cases of 2019 novel coronavirus pneumonia in Wuhan, China: a descriptive study.Lancet. 2020; 395:507–513. doi: 10.1016/S0140-6736(20)30211-7
Tsankov B.K., Allaire J.M., Irvine M.A., Lopez A.A., Sauvé L.J., Vallance B.A., Jacobson K. Severe COVID-19 Infection and Pediatric Comorbidities: A Systematic Review and Meta-Analysis. Int. J. Infect. Dis. 2021;103:246–256. doi: 10.1016/j.ijid.2020.11.163
Zachariah P., Johnson C.L., Halabi K.C., Ahn D., Sen A.I., Fischer A., Banker S.L., Giordano M., Manice C.S., Diamond R., et al. Epidemiology, Clinical Features, and Disease Severity in Patients with Coronavirus Disease 2019 (COVID-19) in a Children's Hospital in New York City, New York. JAMA Pediatr. 2020;174:e202430. doi: 10.1001/jamapediatrics. 2020.2430
Zeng F., Huang Y., Guo Y., Yin M., Chen X., Xiao L., Deng G. Association of Inflammatory Markers with the Severity of COVID-19: A Meta-Analysis. Int. J. Infect. Dis. 2020;96:467–474. doi: 10.1016/j.ijid.2020.05.055
Kongsbak M., Levring T.B., Geisler C., Rode von Essen M. The Vitamin D Receptor and T Cell Function. Front Immunol. 2013;4:148. doi: 10.3389/fimmu.2013.00148.
Lin M, Gao P, Zhao T, He L, Li M, Li Y, Shui H, Wu X. Calcitriol regulates angiotensin-converting enzyme and angiotensin converting-enzyme 2 in diabetic kidney disease. Mol Biol Rep. 2016;43(5):397-406. doi: 10.1007/s11033-016-3971-5. Epub 2016. PMID: 26968558.
Sassi F, Tamone C, D'Amelio P. Vitamin D: Nutrient, Hormone, and Immunomodulator. Nutrients. 2018;10(11):1656. Published 2018. doi:10.3390/nu10111656
Amrein, K., Scherkl, M., Hoffmann, M. et al. Vitamin D deficiency 2.0: an update on the current status worldwide. Eur J Clin Nutr 74, 2020. 1498–1513.
Lumeng JC, Taveras EM, Birch L, Yanovski SZ. Prevention of obesity in infancy and early childhood: a National Institutes of Health workshop. JAMA Pediatr. 2015;169(5):484-490. doi:10.1001/jamapediatrics.2014.3554
Zhang Y., Leung D.Y.M., Richers B.N., Liu Y., Remigio L.K., Riches D.W., Goleva E. Vitamin D Inhibits Monocyte/macrophage Pro-inflammatory Cytokine Production by Targeting Mitogen-Activated Protein Kinase Phosphatase. J Immunol. 2012;188(5):2127–2135. doi: 10.4049/jimmunol.1102412.
Dauletbaev N., Herscovitch K., Das M., Chen H., Bernier J., Matouk E., Bérubé J., Rousseau S., Lands L.C. Down-regulation of IL-8 by high-dose vitamin D is specific to hyperinflammatory macrophages and involves mechanisms beyond up-regulation of DUSP1. Br. J. Pharmacol. 2015;172(19):4757–4771.
Daneshkhah A., Agrawal V., Eshein A., Subramanian H., Roy H.K., Backman V. Evidence for possible association of vitamin D status with cytokine storm and unregulated inflammation in COVID-19 patients. Aging Clinical and Experimental Research. 2020;32(10):2141–2158.
Rastogi A, Bhansali A, Khare N, Suri V, Yaddanapudi N, Sachdeva N, Puri GD, Malhotra P. Short term, high-dose vitamin D supplementation for COVID-19 disease: a randomised, placebo-controlled, study (SHADE study). Postgrad Med J. 2022 Feb;98(1156):87-90. doi: 10.1136/postgradmedj-2020-139065. Epub 2020 Nov 12. PMID: 33184146.
Maghbooli Z., Sahraian M.A., Ebrahimi M., Pazoki M., Kafan S., Tabriz H.M., Hadadi A., Montazeri M., Nasiri M., Shirvani A., Holick M.F. Vitamin D sufficiency, a serum 25-hydroxyvitamin D at least 30 ng/mL reduced risk for adverse clinical outcomes in patients withCOVID-19infection. PLoSOne. 2020;15(9) doi: 10.1371/journal.pone.0239799. eCollection
Hernández JL, Nan D, Fernandez‐Ayala M, et al. Vitamin D status in hospitalized patients with SARS‐CoV‐2 infection. J Clin Endocrinol Metab. 2021;106(3):e1343‐e1353.
Merzon E, Tworowski D, Gorohovski A, et al. Low plasma 25(OH) vitamin D level is associated with increased risk of COVID‐19 in-fection: an Israeli population‐based study. FEBS J. 2020;287(17):3693‐3702
Raisi-Estabragh Z, McCracken C, Bethell MS, Cooper J, Cooper C, Caulfield MJ, Munroe PB, Harvey NC, Petersen SE. Greater risk of severe COVID-19 in Black, Asian and Minority Ethnic populations is not explained by cardiometabolic, socioeconomic or behavioural factors, or by 25(OH)-vitamin D status: study of 1326 cases from the UK Biobank. J Public Health (Oxf). 2020 Aug 18;42(3):451-460. doi: 10.1093/pubmed/fdaa095. PMID: 32556213; PMCID: PMC7449237.
Hastie CE, Mackay DF, Ho F, et al. Vitamin D concentrations and COVID‐19 infection in UK Biobank. Diabetes Metab Syndr. 2020;14(4):561‐565.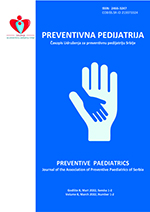 Downloads