ASSOCIATION OF PTPN22 AND TYPE 1 DIABETES MELLITUS
Keywords:
Type 1 diabetes mellitus, PTPN22, polymorphism, children
Abstract
Diabetes mellitus is a multifactorial metabolic disease and its etiology shows a significant genetic basis. Type 1 diabetes mellitus (T1DM) is most common chronic childhood disease. This autoimmune endocrine disease affects younger people and manifests itself most in puberty. It is characterized by degeneration of β cells of the endocrine pancreas, leading to insulin deficiency. Susceptibility gene polymorphisms in pathogenesis of type 1 diabetes and other autoimmune diseases have attracted a growing amount of attention in recent years. Among them, multiple studies have linked a single nucleotide polymorphism in the gene encoding the protein tyrosine phosphatase non-receptor type 22 (PTPN22) to T1DM. PTPN22 is expressed by many immune cells, such as T and B cells, monocytes, dendritic cells and NK cells. PTPN22 gene encodes lymphoid specific tyrosine phosphatase (LYP), an inhibitor of T cell activation. rs2476601 (R620W, 1858C→T) is one of the most studied LYP variations. This mutation results in partial or complete disruption of PTPN22 CSK (C-terminal Src kinase) binding. The C1858T polymorphism within this gene contributes to the development of T1DM because it reduces the activation of T lymphocytes. Many studies propose this SNP (single nucleotide polymorphism) as a considerable risk factor for T1DM among the Caucasian population. However, this research area shows a lot of potential for development of T1DM preventive treatments and even the prospective chance for application in screening tests, whereas T1DM patients with PTPN22 variant represent a promising target group for prevention trials with highly selective LYP inhibitors.
References
Mobasseri M, Shirmohammadi M, Amiri T, Vahed N, Hosseini Fard H, Ghojazadeh M. Prevalence and incidence of type 1 diabetes in the world: a systematic review and meta-analysis. Health Promot Perspect. 2020; 10(2):98-115. doi: 10.34172/hpp.2020.18. PMID: 32296622; PMCID: PMC7146037.
Rak K, Bronkowska M. Immunomodulatory Effect of Vitamin D and Its Potential Role in the Prevention and Treatment of Type 1 Diabetes Mellitus-A Narrative Review. Molecules. 2018; 24(1):53. doi: 10.3390/molecules24010053. PMID: 30586887; PMCID: PMC6337255.
Díez-Fernández A, Ruiz-Grao MC, Mesas AE, Martinez-Vizcaino V, Garrido-Miguel M. Type 1 diabetes incidence trends in children and adolescents aged 0-14 years in Europe: a systematic review and meta-analysis protocol. BMJ Open. 2021; 11(10):e054962. doi: 10.1136/bmjopen-2021-054962. PMID: 34667016; PMCID: PMC8527137.
Vojislav C, Natasa R, Milica P, Slobodan A, Radivoj K, Danijela R, Sasa R. Incidence trend of type 1 diabetes mellitus in Serbia. BMC Endocr Disord. 2020; 20(1):34. doi: 10.1186/s12902-020-0504-y. PMID: 32151244; PMCID: PMC7063701.
World Health Organization Global Report on Diabetes. [(accessed on 17 September 2018)];2016 Available online: http://apps.who.int/iris/bitstream/handle/10665/204871/9789241565257_eng.pdf;jsessionid=CCC2429A03D7EF6D638C05F6F008A3C2?sequence=1.
Al-Lawati JA. Diabetes Mellitus: A Local and Global Public Health Emergency! Oman Med J. 2017; 32(3):177-179. doi: 10.5001/omj.2017.34. PMID: 28584596; PMCID: PMC5447787.
Robertson CC, Rich SS. Genetics of type 1 diabetes. Curr Opin Genet Dev. 2018; 50:7-16. doi: 10.1016/j.gde.2018.01.006. Epub 2018 Feb 14. PMID: 29453110.
Redondo MJ, Steck AK, Pugliese A. Genetics of type 1 diabetes. Pediatr Diabetes. 2018; 19(3):346-353. doi: 10.1111/pedi.12597. Epub 2017 Nov 2. PMID: 29094512; PMCID: PMC5918237.
Oram RA, Redondo MJ. New insights on the genetics of type 1 diabetes. Curr Opin Endocrinol Diabetes Obes. 2019; 26(4):181-187. doi: 10.1097/MED.0000000000000489. PMID: 31219823.
Paschou SA, Papadopoulou-Marketou N, Chrousos GP, Kanaka-Gantenbein C. On type 1 diabetes mellitus pathogenesis. Endocr Connect. 2018; 7(1):R38-R46. doi: 10.1530/EC-17-0347. Epub 2017 Nov 30. PMID: 29191919; PMCID: PMC5776665.
DiMeglio LA, Evans-Molina C, Oram RA. Type 1 diabetes. Lancet. 2018; 391(10138):2449-2462. doi: 10.1016/S0140-6736(18)31320-5. PMID: 29916386; PMCID: PMC6661119.
Jovic M, Cvetkovic V, Despotovic M, Jevtovic Stoimenov T. The association of genetic polymorphisms with diabetes mellitus type 1. Acta Medica Medianae. 2020; 59(1): 125-132. doi:10.5633/amm.2020.0118.
Frommer L, Kahaly GJ. Type 1 Diabetes and Autoimmune Thyroid Disease-The Genetic Link. Front Endocrinol (Lausanne). 2021; 12:618213. doi: 10.3389/fendo.2021.618213. PMID: 33776915; PMCID: PMC7988207.
Armitage LH, Wallet MA, Mathews CE. Influence of PTPN22 Allotypes on Innate and Adaptive Immune Function in Health and Disease. Front Immunol. 2021; 12:636618. doi: 10.3389/fimmu.2021.636618. PMID: 33717184; PMCID: PMC7946861.
Burn GL, Cornish GH, Potrzebowska K, Samuelsson M, Griffié J, Minoughan S, Yates M, Ashdown G, Pernodet N, Morrison VL, Sanchez-Blanco C, Purvis H, Clarke F, Brownlie RJ, Vyse TJ, Zamoyska R, Owen DM, Svensson LM, Cope AP. Superresolution imaging of the cytoplasmic phosphatase PTPN22 links integrin-mediated T cell adhesion with autoimmunity. Sci Signal. 2016; 9(448):ra99. doi: 10.1126/scisignal.aaf2195. PMID: 27703032.
Bottini N, Vang T, Cucca F, Mustelin T. Role of PTPN22 in type 1 diabetes and other autoimmune diseases. Semin Immunol. 2006; 18(4):207-13. doi: 10.1016/j.smim.2006.03.008. Epub 2006 May 11. PMID: 16697661.
Clark M, Kroger CJ, Ke Q, Tisch RM. The Role of T Cell Receptor Signaling in the Development of Type 1 Diabetes. Front Immunol. 2021; 11:615371. doi: 10.3389/fimmu.2020.615371. PMID: 33603744; PMCID: PMC7884625.
Concannon P, Rich SS, Nepom GT. Genetics of type 1A diabetes. N Engl J Med. 2009;360(16):1646-54. doi: 10.1056/NEJMra0808284. PMID: 19369670.
Rodríguez A, Alfaro JM, Balthazar V, Pineda Trujillo N. Association analysis of PTPN22, CTLA4 and IFIH1 genes with type 1 diabetes in Colombian families. J Diabetes. 2015; 7(3):402-10. doi: 10.1111/1753-0407.12192. Epub 2014 Sep 10. PMID: 25042601.
Prezioso G, Comegna L, Di Giulio C, Franchini S, Chiarelli F, Blasetti A. C1858T Polymorphism of Protein Tyrosine Phosphatase Non-receptor Type 22 (PTPN22): an eligible target for prevention of type 1 diabetes? Expert Rev Clin Immunol. 2017; 13(3):189-196. doi: 10.1080/1744666X.2017.1266257. Epub 2016 Dec 8. PMID: 27892782.
Blasetti A, Di Giulio C, Tumini S, Provenzano M, Rapino D, Comegna L, Prezioso G, Chiuri R, Franchini S, Chiarelli F, Stuppia L. Role of the C1858T polymorphism of protein tyrosine phosphatase non-receptor type 22 (PTPN22) in children and adolescents with type 1 diabetes. Pharmacogenomics J. 2017; 17(2):186-191. doi: 10.1038/tpj.2016.6. Epub 2016 Feb 23. PMID: 26902538.
Alswat KA, Nasr A, Al Dubayee MS, Talaat IM, Alsulaimani AA, Mohamed IAA, Allam G. The Potential Role of PTPN-22 C1858T Gene Polymorphism in the Pathogenesis of Type 1 Diabetes in Saudi Population. Immunol Invest. 2018;47(5):521-533. doi: 10.1080/08820139.2018.1458109. Epub 2018 Apr 3. PMID: 29611765.
Xuan C, Lun LM, Zhao JX, Wang HW, Zhu BZ, Yu S, Liu Z, He GW. PTPN22 gene polymorphism (C1858T) is associated with susceptibility to type 1 diabetes: a meta-analysis of 19,495 cases and 25,341 controls. Ann Hum Genet. 2013; 77(3):191-203. doi: 10.1111/ahg.12016. Epub 2013 Feb 26. PMID: 23438410.
Wang S, Dong H, Han J, Ho WT, Fu X, Zhao ZJ. Identification of a variant form of tyrosine phosphatase LYP. BMC Mol Biol. 2010; 11:78. doi: 10.1186/1471-2199-11-78. PMID: 21044313; PMCID: PMC2987843.
Lee YH, Song GG. Meta-analysis of the family-based association between the PTPN22 C1858T polymorphism and type 1 diabetes. Mol Biol Rep. 2013; 40(1):211-5. doi: 10.1007/s11033-012-2051-8. Epub 2012 Oct 8. PMID: 23054006.
Valta M, Gazali AM, Viisanen T, Ihantola EL, Ekman I, Toppari J, Knip M, Veijola R, Ilonen J, Lempainen J, Kinnunen T. Type 1 diabetes linked PTPN22 gene polymorphism is associated with the frequency of circulating regulatory T cells. Eur J Immunol. 2020; 50(4):581-588. doi: 10.1002/eji.201948378. Epub 2019 Dec 19. PMID: 31808541.
Marca V, Gianchecchi E, Fierabracci A. Type 1 Diabetes and Its Multi-Factorial Pathogenesis: The Putative Role of NK Cells. Int J Mol Sci. 2018; 19(3):794. doi: 10.3390/ijms19030794. PMID: 29534427; PMCID: PMC5877655.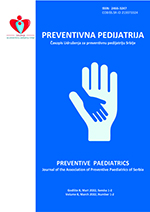 Downloads